Service List
Services
Manufacturing
As you already know we do all sorts of jobs and all of them are different sizes, and also that we have top of the line equipment to ensure that the job gets done on time. Our biggest manufacturing project currently is the Beet Piler for American Crystal Sugar Company.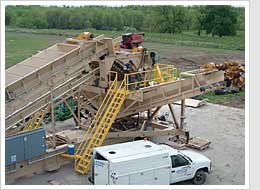 Currently we are building a beet piler for American Crystal Sugar Company. Also we are currently manufacturing many parts for the pilers such as end dumps, steering assemblies, main booms, turntables, slider kits, and track assemblies for other sugar companies.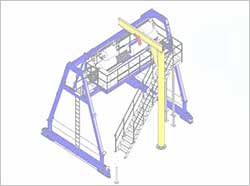 In the past, KII has also done manufacturing of parts and equipment for LM Glasfiber. We have built glass carts (pictured on the right), as well as root carts, tip carts, and web moulds. In September of 2007, a couple representatives from Kringstad Ironworks went to Denmark to visit the LM Glasfiber headquarters to discuss future manufacturing contracts.
Phone: 701-284-6194
Fax: 701-284-6200
Copyright ©2019, All Rights Reserved | Web site design and hosting by Virtual Systems